A Victory, but…

This sidebar once declared in its headline, "Success!". And it was true at the time. After 4 long years of cajoling and discussion, the city of Sonoma had finally come to permit 2 walk-in retail cannabis dispensaries.
Unfortunately, though the first dispensary has been open for nearly a year and a half now, its owner, Erich Pearson of sparc, along with his Strategic Advisor and part owner of the Sonoma shop, Amy O'Gorman Jenkins, have been lobbying the city to stop the process for a second dispensary.
On September 8, 2021, Pearson told the city council that he had to close 2 shops in San Francisco because he "couldn't pay the bills", and he was facing a 1.2 million dollar rebuild. He did not, however, disclose that he was preparing to open a new dispensary and consumption lounge on Polk Street in San Francisco. Poor on the one hand, prosperous on the other?
The result was that the city council voted to support what amounts to a city-sponsored monopoly and that for the foreseeable future, Mr.Pearson will not face any competition that would provide medical patients with better prices, more product choices, and additional services.
Ms Jenkins, who runs her own lobbying firm, Precision Advocacy, and is also the Legislative Advocate for the California Cannabis Industry Association (CCIA), is a native to Sonoma. Her ties to the local community afford her a unique position to influence local policy. She was a contributor to the campaigns of cannabis-friendly candidates in 2018 and 2021. Most recently, Ms. Lowe appointed Ms. Jenkins to the local Planning Commission.
Appearances are everything. Contributions can create avenues for corruption, either grand or petty. Cronyism and favors to rig a market are unacceptable.
Thanks
We thank everyone in this group and on our mailing list for their support, for signing the petition, for writing the letters and contributing to the discussions.
Thanks to Ken Brown and Jewel Mathieson for their years of advocacy for patients' access to safe, legal medical cannabis. Their goal of  local access has finally been realized.
And thanks to our past city council allies Amy Harrington and Logan Harvey for leaning forward on this issue. They helped define Sonoma as a city of progressive values in Sonoma County.
In the meantime, the Sonoma Valley Cannabis Group will continue to keep you informed on all the latest developments in 2023.
Best Regards,
The SVCG Team
Sonoma Valley Cannabis Group
The Voice for Cannabis in Sonoma Valley since 2017
The mission of Sonoma Valley Cannabis Group (SVCG) has been to assist the city of Sonoma form a compassionate cannabis policy that will ensure safe and legal access to medicinal cannabis for the residents of Sonoma and Sonoma Valley.
IMPORTANT NOTICE
On January 20, 2021, the city council voted to amend our ordinance to permit an additional walk-in retail dispensary. The newly revised ordinance went into effect on May 19.
A second retail outlet would greatly improve service to the 45,000 people living in Sonoma and the Sonoma Valley. Competition can provide folks here with easy, safe access to more product choice, better services, etc. That's what the free market is all about, isn't it? Everybody wins, the city, adult consumers and especially medical users.
However, there have been forces within the industry that are working against the second dispensary option and would prefer that the new permit process be slow-walked. You can read about it in this post.
You can also read more details in member Josette Brose-Eichar's Sonoma Sun commentary, "A brief history of cannabis in Sonoma".
This is the guy who 2 of our city council members suggested other investors team up with to help him overcome financial difficulties in opening two dispensaries outside of Sonoma.
According to the Press Democrat, "At the heart of Tuesday's chaos was John Loe, also known as John Lobro, who previously made headlines when his Sebastopol neighbors complained about his frequent discharge of semi-automatic weapons at the personal gun range he has constructed on his property. Loe has also been trying to open two cannabis dispensaries in the Sonoma area.
"He has delivered angry messages at other recent public meetings. And on Sept. 22, he sent a demeaning, misogynist email to Supervisor Susan Gorin that took exception to a reference she had made to the gun range issue.
'Be careful what you say about me to your friends in the press,' Loe wrote in the email, which The Press Democrat reviewed. 'i am taking notes and will hold you accountable. I promise you i will expose, challenge, and defeat you.'
He added, 'i wish the worst for you and your loved ones including poor health and sickness.'"
We have to ask, would you ever buy from someone who is antisemitic, racist or anti-gay?
You can read the article, "More vitriol aimed at Sonoma County Board of Supervisors, this time in person" at the Press Democrat.
Please do not support the business of hate. The world is in a bad enough state without folks unknowingly patronizing businesses operated by those whom the press appears to have associated with prejudice and racism.
The following column was published in a recent edition of the Sonoma Sun.

SVCG member Josette Brose-Eichar and I spoke during the Public Comment period at a recent Sonoma City Council meeting. Thanks to Perri Ellis Paniagua for emailing the council, as well. The key items put before the city council: · Cannabis, Honesty and Equality – Erich...
read more
Erich Pearson, the owner of the only dispensary in our town, has worked diligently to prevent the Sonoma City Council from permitting our second dispensary. Mr. Pearson is adamantly opposed to any competition that would keep him from dominating the local market, even...
read more
Please Sign Our Call for More Cannabis Retail Stores in California We need your support. The cannabis industry must address local control and its negative effects on the industry as a whole and the hardships it creates for seniors, veterans, young people with...
read more
What follows is an e-mail one of our members sent to the Mayor and each Sonoma City Council member today. Our member was prompted to do so after listening to a recent Sonoma County Board of Supervisor's meeting that included an unprecedented string of racist rants via...
read more
Let's say Sonoma only allowed one grocery store and you were forced to choose between shopping at the very expensive Sonoma Market or driving to Napa or Santa Rosa for cheaper products, or for items not available at the local market. Would this be acceptable to you?...
read more
https://youtu.be/lVMYGCgAE0c Short film (16 minutes) featuring just one of many legacy family cultivators trying to survive in the Emerald Triangle, where some of the best cannabis flower we all enjoy is grown. Starting at the Mendocino Producers Guild markets in...
read more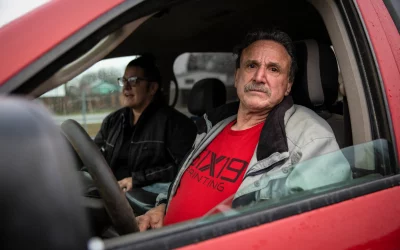 Cannabis has been king in this rural area of northern California. But as prices plummet, communities and business owners are hurting, with no clear solutions in sight. Many blame Proposition 64 for undermining small growers....
read more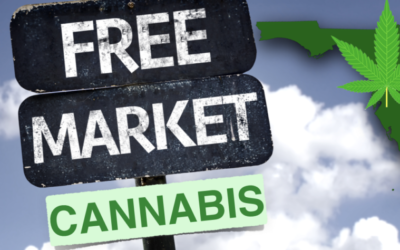 "The second fatal flaw is local control, or the requirement that cannabis businesses receive permits from both the local jurisdiction and the state. That sounds reasonable. But in practice, it's led to cannabis retail bans in much of the state. By allowing...
read more
In protecting a city-sponsored monopoly, Sonoma refuses to begin the process for its second dispensary.Healdsburg and Sonoma each have a population of 11,000. Their "Greater Trade Areas" both account for populations of 40,000-50,000.The nearest dispensaries outside of...
read more