Sonoma Dispensary - Sonoma Valley Cannabis Group
For responsible health care policy
SUCCESS!
Congratulations! We did it. After 3 and-a-half  long years of cajoling and discussion, the city of Sonoma will permit 2 walk-in retail cannabis dispensaries. However, the first dispensary will likely not open until late summer. And an overly-long and burdonsome process has yet to begin on selecting an applicant for the second. See our posts for the latest news on the process.
This campaign was never about making it easier for "stoners to get their weed", as many of the opposition would like to think. It was always about the patients. Always. Now, the essential services that dispensaries provide will become readily available within our own community. Those being treated for medical problems will no longer have to make a 2+ hour round trip drive to obtain medicinal cannabis. The lives of our seniors and the disabled who may not have vehicles or are on fixed incomes will be less stressful and difficult. In turn, the city will benefit from new jobs and an additional source of tax revenue. It can also take pride in furthering a progressive vision that improves the quality of its residents' lives.
Thanks
We thank everyone in this group and on our mailing list for their support, for signing the petition, for writing the letters and contributing to the discussions.
Thanks to Ken Brown and Jewel Mathieson for their years of advocacy for patients' access to safe, legal medical cannabis. Their goal has finally been realized.
And thanks to our City Council allies, former Councilwoman Rachel E Hundley, Councilwoman Amy Harrington and Mayor Logan Harvey for leaning forward on this issue. They've helped define Sonoma as a city of progressive values and a pacesetter in Sonoma County.
In the meantime, the Sonoma Valley Cannabis Group will continue to keep you informed on all the latest developments in 2021.
Best Regards,
Gil Latimer
Ken Brown and Jewel Mathieson, in Spirit
Sonoma Valley Cannabis Group
The Voice for Cannabis in Sonoma Valley since 2017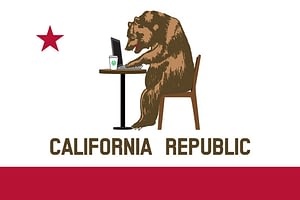 The mission of Sonoma Valley Cannabis Group (SVCG) has been to assist the city of Sonoma form a compassionate cannabis policy that will accommodate a local dispensary with delivery service to ensure safe and legal access to medicinal cannabis for the residents of Sonoma and Sonoma Valley.

IMPORTANT NOTICE
On January 20, the city council voted to amend our ordinance to permit an additional walk-in retail dispensary. The newly revised ordinance will be in effect on May 19.
A second retail outlet will improve service to the 45,000 people living in the greater Sonoma area. Competition can provide folks here with easy, safe access to more product choice, better services, etc. That's what the free market is all about, isn't it? Everybody wins, the city, adult consumers and *especially* medical users.
However, there have been forces within the industry that worked against the second dispensary option and would prefer that the new permit process be slow-walked. You can read about it in this post.
We also find it interesting that our own local newspaper, the Sonoma Index-Tribune, has passed on this latest story of a second dispensary, not to mention another recent, local cannabis story of real importance. Should we be suspicious?
Hello to our SVCG Members,
Of the over 200 members of our Sonoma Valley Cannabis Group, how many of you are part of the industry? How many of you are cultivators? How many are consultants? Or attorneys or real estate agents? How many of you are members of other industry groups and organizations? How many own, or are employed by, cannabis businesses or ancillary businesses that benefit from the industry? We know the number is relatively small, but it's also far from insignificant.
Isn't it in the industry's best interest to support its supply chain? Retail plays a major role in its survival, but it is struggling under jurisdictions' local control.
How many in our group consider themselves recreational consumers? How important is product choice and availability for you? What about price? When you visit a dispensary, are you looking for an experience that is tailored to your age and lifestyle? Are you looking for educational services or great customer service? Would you have the confidence that just one retail outlet could deliver 100% on all of the above?
Finally, how many of you rely on cannabis for medical reasons? If you're used to purchasing a particular product at a local dispensary that you know works really well for your insomnia – or your arthritis – or the pain in your newly reconstructed knee – or your chemo-therapy side effects, and then you go back next week and find that the dispensary no longer carries it, what do you do? Get back in the car for the long round trip to Santa Rosa? Pay that extra fee to have it delivered to you from out of town?
The point is, we're all connected in this issue. Everyone pays a price when we are limited to doing business with just one local provider. We all lose – industry, rec consumers and, most importantly for those who we brought this advocacy group to life, medicinal patients.
If any of this is important to you, this is the time to make an impression on the city council and staff to follow through on their commitment to a second dispensary process.
We have three options.
Before this Monday night's city council meeting, Aug 2,
1) Send an email to the city council with the Subject line "Please move forward on the second dispensary process". Address: publiccomment@sonomacity.org
Or
2) Join the City Council meeting via Zoom to make a comment. Meeting starts at 6pm and Public Comment starts soon afterward. Visit: https://zoom.us/j/94943925973 and either sign-up for a
free Zoom account or continue as a guest.
3) Or we can do nothing. But, without public pressure, the city could ignore and delay. If that becomes the case, we should be prepared to be at the mercy of one single provider that, without the pressure of competition for likely the next 2-4 years, may not work for our best interests.
Personal stories are the best, but if you need talking points:
•A second dispensary will provide more jobs, greater tax revenue and additional community benefits
•A competitive market results in better prices, more product choices and innovative services
Let's provide a space in which everybody wins, the city and consumers!
Gil Latimer
Ken Brown
Sonoma Valley Cannabis Group