Sonoma Dispensary - Sonoma Valley Cannabis Group
For responsible health care policy
SUCCESS!
Sonoma dispensary on track for approval:
Congratulations! We did it. The two cannabis ordinances were finally passed in June of 2019 on a 3-2 to vote. See our newest posts for the latest news on the process.
This campaign was never about making it easier for "stoners to get their weed", as many of the opposition would like to think. It was always about the patients. Always. Now, the essential services that dispensaries provide will become readily available within our own community. Those being treated for medical problems will no longer have to make a 2+ hour round trip drive to obtain medicinal cannabis. The lives of our seniors and the disabled who may not have vehicles or are on fixed incomes will be less stressful and difficult. In turn, the city will benefit from new jobs and an additional source of tax revenue. It can also take pride in furthering a progressive vision that improves the quality of its residents' lives.
Thanks
We thank everyone in this group and on our mailing list for their support, for signing the petition, for writing the letters and contributing to the discussions.
Thanks to Ken Brown and Jewel Mathieson for their years of advocacy for patients' access to safe, legal medical cannabis. Their goal has finally been realized.
And thanks to our City Council allies Councilwoman Rachel E Hundley, Councilwoman Amy Harrington and Mayor Logan Harvey for leaning forward on this issue. They've helped define Sonoma as a city of progressive values and a pacesetter in Sonoma County.
In the meantime, the Sonoma Valley Cannabis Group will continue to keep you all informed on new regulations, a cannabis tax measure and the possible ramifications of a separate dispensary ballot initiative in 2020.
Best Regards,
Gil Latimer
Ken Brown and Jewel Mathieson, in Spirit
Sonoma Valley Cannabis Group
The Voice for Cannabis in Sonoma Valley since 2017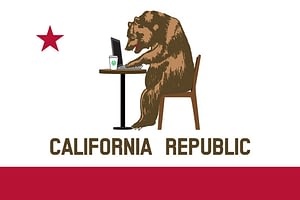 The mission of Sonoma Valley Cannabis Group (SVCG) has been to assist the city of Sonoma form a compassionate cannabis policy that will accommodate a local dispensary with delivery service to ensure safe and legal access to medicinal cannabis for the residents of Sonoma and Sonoma Valley.

IMPORTANT NOTICE
The city council will discuss amending our ordinance to permit an additional walk-in retail dispensary, likely during its next scheduled meeting on January 20 (long holiday break). It's possible there is a majority on the council who will vote for opening a second retail outlet in order to better serve the 45,000 people living in the greater Sonoma area. Competition can provide folks here with easy, safe access to more product choice, better services, etc. That's what the free market is all about, isn't it? Everybody wins, the city, adult consumers and *especially* medical users. What we're asking now is that citizens send an email to the city council in support of a second dispensary and, better yet, come speak at the January city council meeting. You do not have to be a resident of the city, as this affects the entire south end of the valley. You can keep up to date on this issue here or via the Sonoma Valley Cannabis Group Facebook page.       Thanks!
Hello Everyone,
Happy New Year! Let's take that leap of faith and hope for a better one on the other side… 🙂
We continue to look forward to the January 20 city council meeting for a discussion regarding an additional dispensary, though that date remains tentative. We'll be sure to keep you aware of the latest developments.
In the meantime, it can't hurt to start a new year off on the right foot, so we sent the following to the city council this morning:
Happy New Year to City Council and Staff,
First, we'd like to congratulate Jack Ding on his election to the Sonoma City Council. As the first Asian American to serve on the council, we imagine Jack will bring a fresh perspective informed by his unique personal journey from Nantong, China to Sonoma.
Our congratulations also to Logan Harvey, who was chosen by the council to serve a second consecutive year as our city's Mayor. He did a bang-up job in his first term and we expect he'll put that new gavel to good use this term, as well.
We extend our best wishes to Vice Mayor Madolyn Agrimonti, who was just selected to serve in that chair by a 4-0 vote. The Vice Mayor could be considered sort of the "rock" of the council, having served longer than anyone else currently serving and well-known for her good humor, honesty and steadfastness.
We're also happy to see Amy Harrington, who has previously served as Mayor, sworn in for her second term on the council. We've always appreciated her solid leadership and open and fair-minded consideration of issues facing Sonoma.
We would also like to welcome Sonoma's new Interim City Manager, David Kiff, whose knowledge of and expertise in Sonoma County issues can help keep our city on track.
As we move past the trials and tribulations of the past year, we feel all of the above bodes well for the future of the city of Sonoma.
Wishing all a happy, healthy and successful New Year,