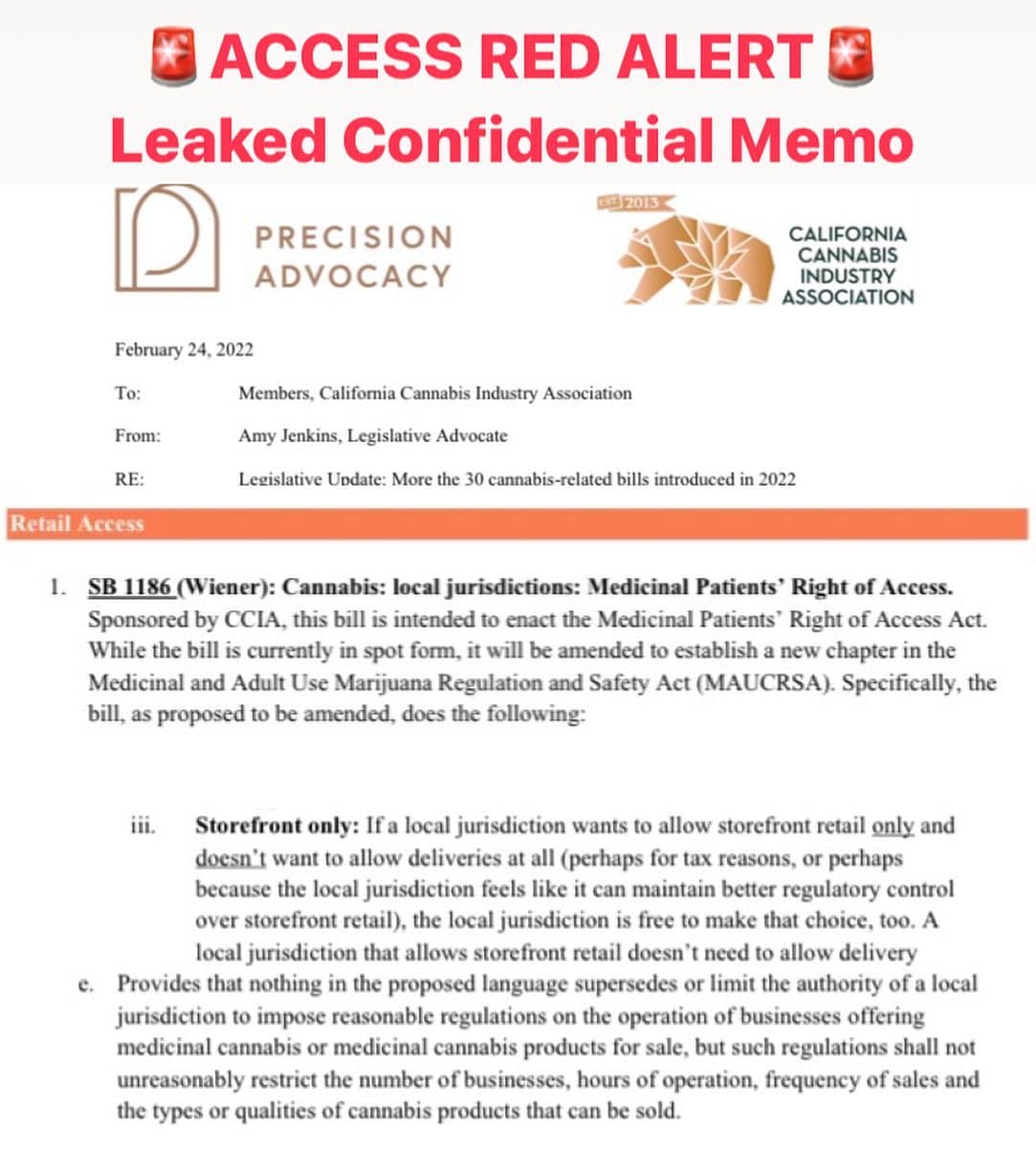 It gets complicated, but Erich Pearson's personal lobbyist, Amy Jenkins, who runs her own lobbying firm, Precision Advocacy, and is also the Legislative Advocate for the California Cannabis Industry Association (CCIA), just wrote a California Senate Bill that could BAN all deliveries in any city that has an operating dispensary, according to leaked documents.
So medical patients, veterans, seniors etc, who can't find a specific product that works for them at sparc would not be able to legally get a delivery from another dispensary or service outside the city limits that actually carries what they need. So, it would be back to driving to Cotati or Santa Rosa again, if indeed you were able to do so.
Here's why. If cities institute a ban on outside deliveries, they'll get all the tax revenue from their local dispensary sales. They won't lose any tax revenue from outside services making deliveries here. Right now, any tax on sales goes to the city of origin, not Sonoma.
Let's remember that Erich Pearson, for whom Ms Jenkins works, complained publicly to the city council that there was already too much competition against him in Sonoma, "just look at Weedmaps to see how many delivery services come into Sonoma". If this bill would be enacted without striking specific delivery language, we can figure Jenkins and Pearson will lobby the city to institute a ban, citing more revenue for the city.