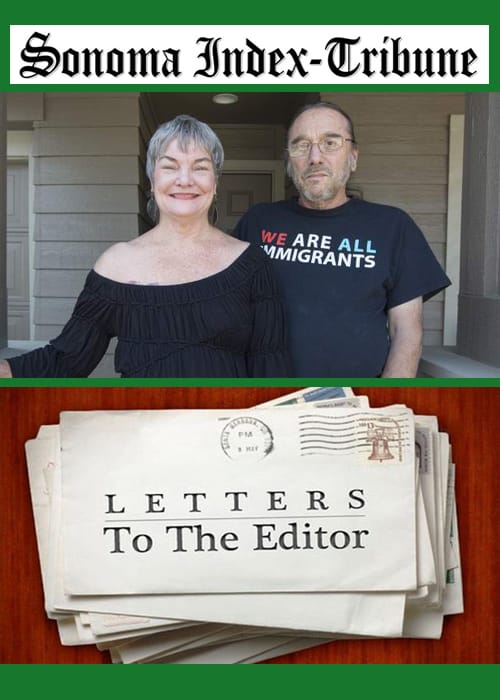 Former Sonoma Mayor Ken Brown is sending the following Letter to the Editor to the Sonoma Index-Tribune:
Dear Citizens- I am very unhappy with the current state of affairs within the Cannabis community and local government. I am a 46 year resident of Sonoma and Sonoma Valley and have been active in local government both as a Commissioner and a 16 year Councilman and Mayor. I have raised four beautiful children here in Sonoma, along with my dear Wife Jewel. We have participated directly in each and every Cannabis focused meeting in the pursuit of providing the City of Sonoma with proper Dispensaries to serve Medical Patients and Recreational Cannabis users. We are now arguing over whether there should be two Dispensaries to serve the population or just one. Frankly, this disagreement is severely harshing my buzz. My tried and true method of dealing with conflict is to have a meeting to deal with the issues. It's okay with me if folks do not want to do this. I can stay on my porch, look out onto the Fryer Creek Bike and Pedestrian path, and smoke my American Spirits and 2020 Cannabis. I invite direct feedback at my email, ken@bearflagsocialclub.com or phone at 707-938-8623 and I am a prompt responder.
Ken Brown,
President of the Sonoma Valley Cannabis Enthusiasts
We post this because all 45,000 residents of the southern Valley deserve safe, local access to medicinal and recreational cannabis and a competitive environment that results in better prices, more product choices, higher quality products and innovative services. Competition is a healthy part of any industry. No single business should be allowed to monopolize the market space. For these reasons, the city's ordinance should be amended to permit at least one additional walk-in dispensary. Consumers deserve no less.